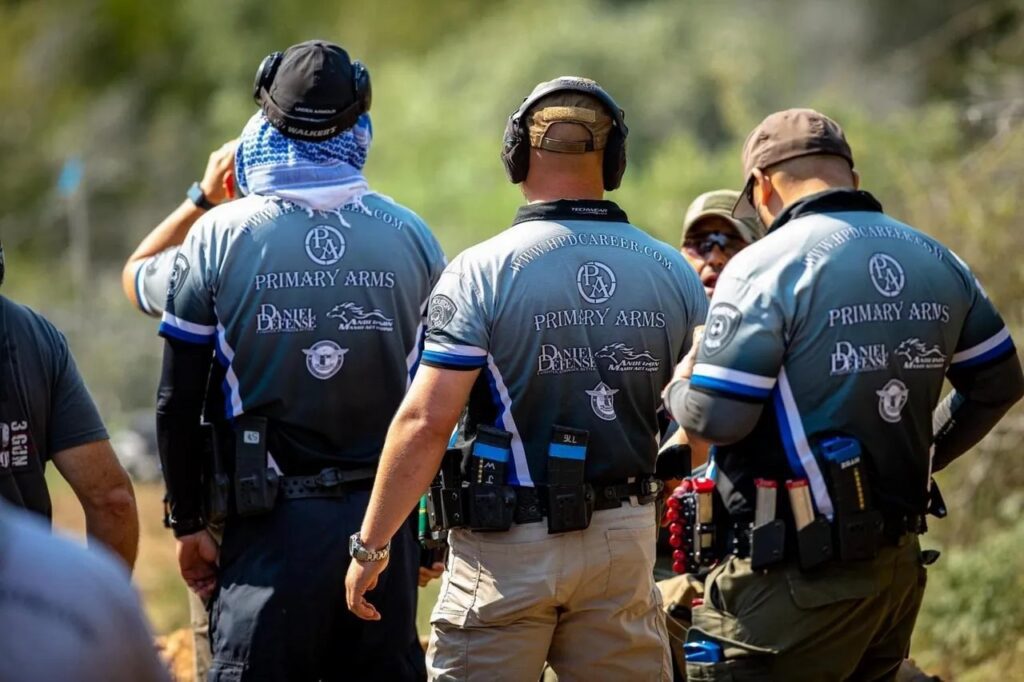 By Jerry McClain (Narcotics Division)
The year 2020 has certainly been a difficult one for many around the world. My thoughts and prayers go out to those who have endured unimaginable losses.
The Houston Police Department Marksmanship Team had an impressive year in 2019 during the team's inaugural shooting season. However, the COVID-19 pandemic of 2020 and its impact on hosting events in public spaces caused local ranges and clubs to cancel shooting matches and the USPSA (United Stated Practical Shooting Association) was forced to reschedule national shooting championships.
As many other sports began to make plans to resume, shooting clubs and organizations across the country also began planning for the return of shooting sports with COVID-19 safety guidelines.
As a result of the shooting sports re-opening across the state of Texas, six team members wasted no time in getting the Marksmanship Team back on track by competing in the Veterans Xtreme Adventures annual Cinco de Plinko Benefit Match held on July 25, 2020, at the Triple C Ranch Shooting Range in Cresson, Texas.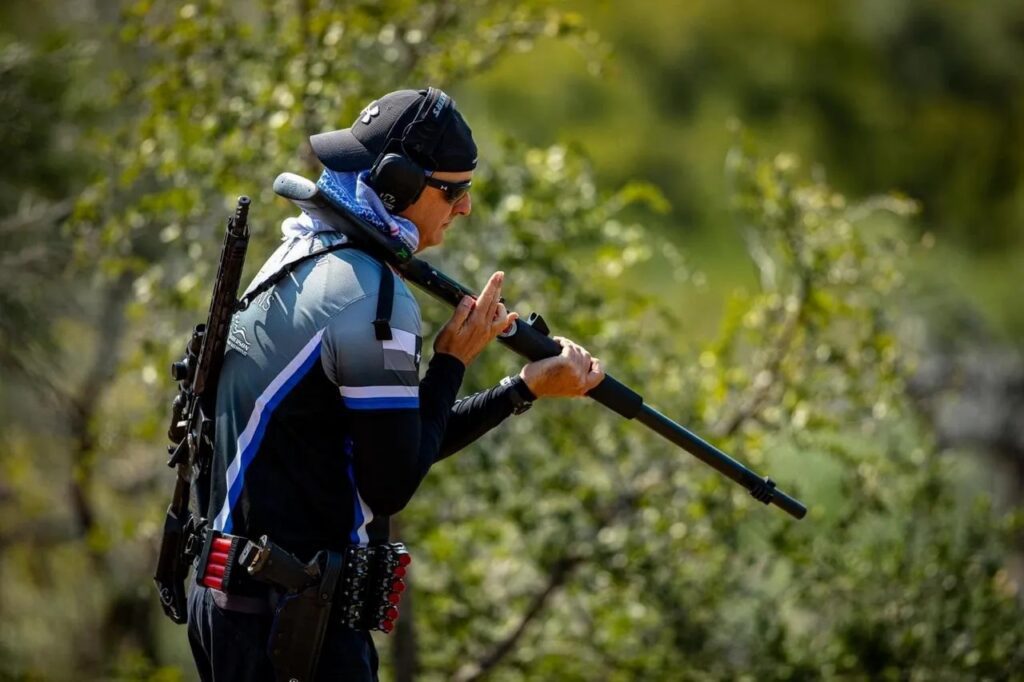 The match directors did an excellent job in stage design and changed the format from the previous year to a true "2-man" team event. Competitors made up 55 2-man teams with skill levels from novice shooters to professional sponsored shooters. Team members were required to perform together as one unit while shooting for a single timed score on 5-stages of fire which are then combined for an overall time. Each stage presented competitors with a level of difficulty and consisted of targets ranging from 20 yards and out to over 400 yards.
In the 2-Gun (Rifle/Pistol) Division, the team of David Venables (Training) and Pete Esbrandt (Narcotics) finished strong and claimed 8th place out of 31 teams. The team of John Domingues (Training) and Sid Veliz (Narcotics) also had a strong showing in the 2-Gun Division, finishing in 10th place.
The team of Josh Sallee (Training) and Jerry McClain (Narcotics) finished in 3rd place in the PCC (Pistol Caliber Carbine) Division and 8th overall out of the 55 teams.
Veterans Xtreme Adventures is a non-profit organization whose goal is to help America's veterans reintegrate into society after proudly serving our nation. Through recreational therapy, they provide an outlet for adventure as well as the unique comradery and connection that all veterans share. With a wide array of therapy options, they customize each session to the veteran's specific needs and desires. They connect veterans with a network of resources, including hunting and fishing guides, healthcare specialists, job placement and training experts, and professional counselors, all at no expense to the veteran.