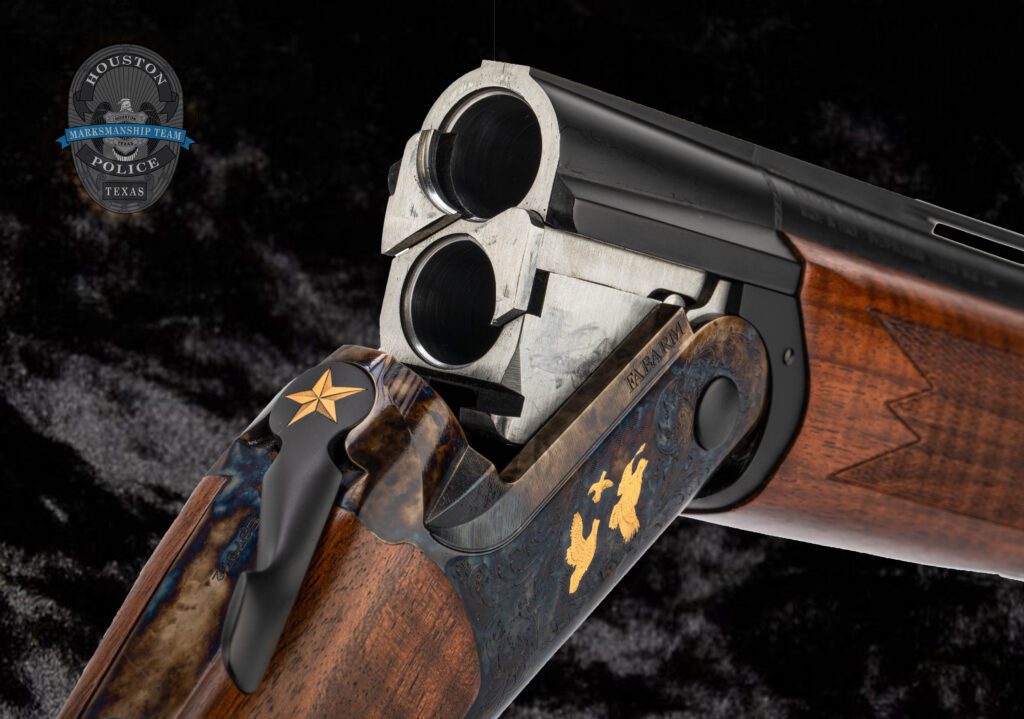 The Houston Police Foundation Shotgun Raffle to benefit the Houston Police Dept. Marksmanship Team (HPDMT).
The Lone Star Edition Fabarm ELOS D2 has a case-hardened receiver that is nicely embellished with a gold dove and quail. On the bottom of the receiver is the State of Texas and on top of the operating lever, the lone star. The ultralight ELOS D2 is the perfect companion. Its sleek action and trim stock will ensure that you have the competitive advantage over the fastest game birds. The ELOS D2 incorporates Fabarm's proven TRIBORE HP™ tapered bore and INNER HP™ chokes to ensure lethal performance down range.
Only 300 tickets being sold!
$100.00 per ticket.
Your participation will help the Houston Police Department's Marksmanship Team with equipment, travel, training, and registration cost to represent the department in competitive shooting matches both locally and throughout the United States.
You do not have to be present to win. This limited-edition shotgun was 1 of only 100 produced, and is valued at over $4,000.00
You must be 18 years or older to purchase tickets. Tickets are non-refundable. Must be able to pass a background check.
Drawing will be held at the conclusion of the First Annual Houston Police Department's Marksmanship Team's Clay Shoot on Friday, January 29th, 2021
To Purchase Raffle Tickets, please contact: